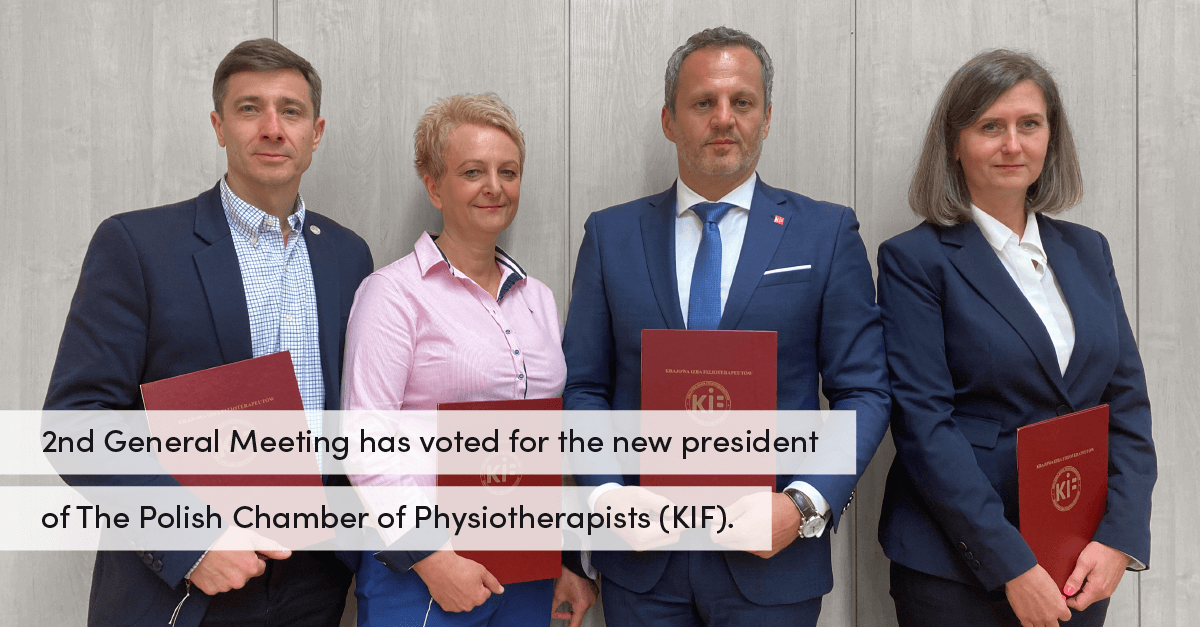 On May 27-29, 2022, the 2nd General Meeting of physiotherapists took place, during which delegates from all over Poland elected a new President, as well as members of self-government bodies: the National Council of Physiotherapists, the Audit Committee, the Disciplinary Court, the Higher Disciplinary Court, and the Ombudsman and his deputies.
Tomasz Dybek, PT, PhD became the new president of KIF.
New vice presidents have beed appointed:
Hanna Kowalewska, PT, MSc
Dominika Batycka – Stachnik, PT, PhD
Rafał Trąbka, PT, PhD
Congratulations!